Communicating Is More Than Getting The Word Out
If the message you're generating in order to gain visibility in the marketplace isn't producing an appropriate return, fixing these two things will change things immediately.
When the question is how to Communicate
and Market, here is where we begin…
The paradox of communicating is that, while we focus on the creation and delivery of a message, nothing happens until someone listens. And, as if to mock eloquence and creative energy, we know that not all listening results in action. So while holding the art of crafting and presenting a message in high esteem, we understand that connecting and motivating begins with a focus on the science of Intentional Listening. From individual marcom project to our Marketing Leadership offerings, strategy is rooted in listening — to our clients, and to the voice of the marektplace.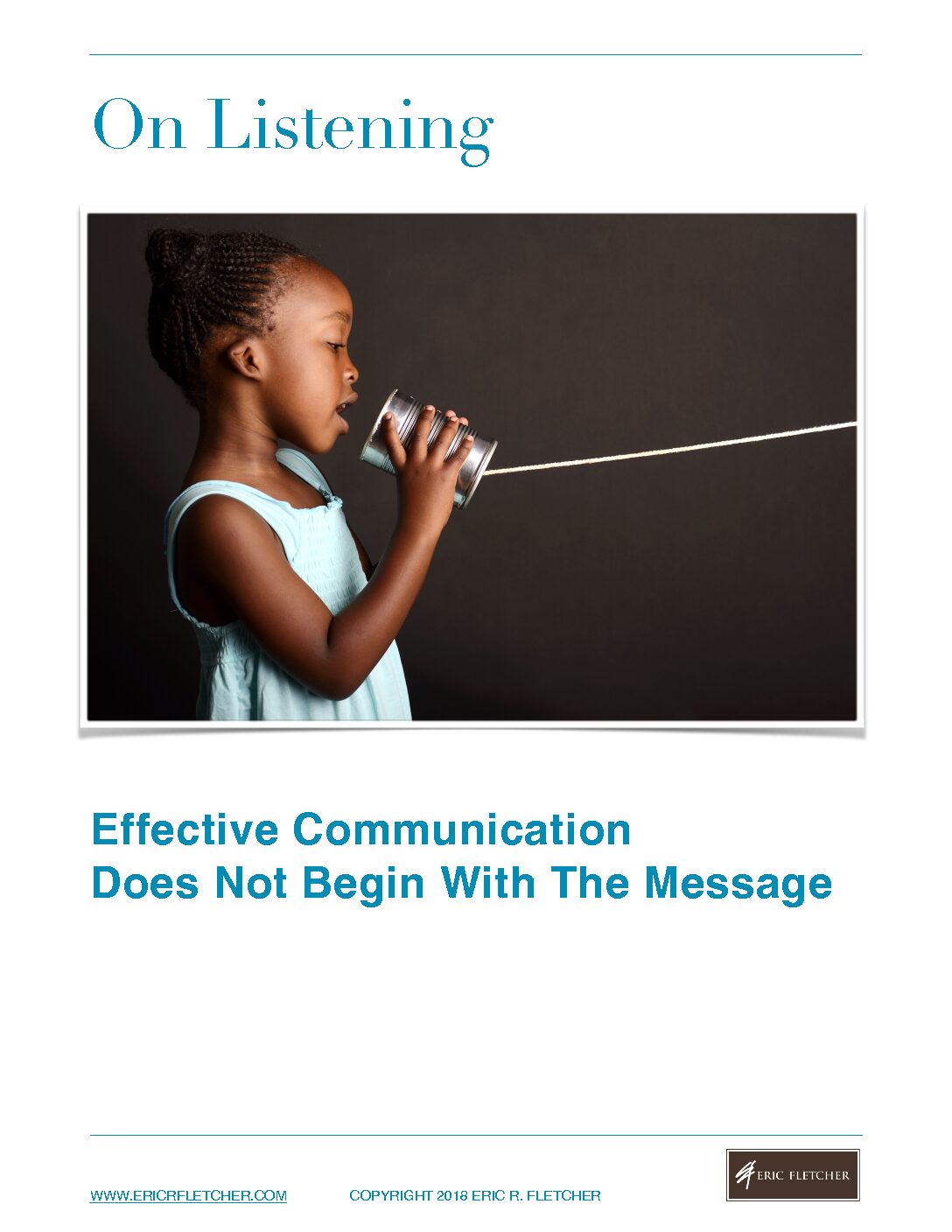 Request our paper by entering "LISTENING" in the Message box. (There is no obligation, and we won't hassle you with a call.)
Communication is tough enough without market volatility and economic uncertainty.
Messaging that connects and resonates — no matter the audience or circumstance — is the byproduct of a strategic framework that aligns values, guiding principles and a vision for the future…even in the midst of crisis.