Strategic

 consulting

Plans are rarely simply good or bad. Most often effective planning is a direct result of the strategic alignment of core values, guiding principles, specific objectives and measureable goals.
Intentional

 Listener

Whether marketing a service or instigating action, motivating a target rarely starts with a focus on message. Strategic communication begins with a unique brand of listening. This is the foundatuion we build upon.
Growth

 coach

Innovation. Vision. Experience. This is seasoned leadership. From single project to extended engagement, our C-level marketing leadership provides strategy, positioning, differentiation and lead generation.
Since before my first job in radio as a teenage kid, I've been fascinated by the art and science of communicating. Growing up I would go to sleep listening to the big personalities of top-40 radio, or play-by-play announcers for Detroit sports franchises. By the time I was 20, I was writing radio ads, and producing a daily show on local radio.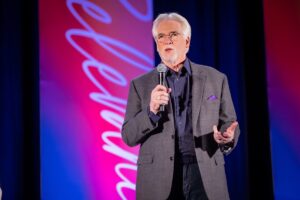 Broadcasting led to the mad-men world of advertising. As one of the founding partners of a regional agency, I cut my teeth on campaigns for retail, financial service, accounting, consulting, healthcare, education and non-profit organizations — working with a great team, receiving local, regional and national acclaim.
This broad experience began to give way to a targeted business-to-business focus — specifically strategic communication, marketing, business development and sales. And for more than three decades it has been an adventure to work with international non-profits, start-ups to Fortune 100 companies, and professional service organizations — including global accounting, consulting, and corporate law firms.
I've co-authored two business books: the recently released Decisions That Matter: Tales of Law Firm Leadership In Moments of Consequence: and the 2013 ground breaking social media book, 8 Mandates For Social Media Marketing Success. 
Investing in and mentoring young women and men with a fascination and passion for marketing and communication is a priority. I'm fortunate to interact with students across the country, serve on the speakers program of the Advertising Education Foundation, and on the Advisory Board for Southern New Hampshire University Masters in Marketing program. As a Chief Marketing Officer, I sat on the CMO Advisory Board for Thomson Reuters, was a member of the Legal Marketing Association, and since 2002 have authored the blog, Marketing Brain Fodder.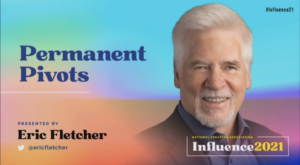 It is always a pleasure to speak to organizational teams, retreats and associations (like the National Speakers Association annual conference). And it was a distinct honor to present on the TEDx stage during the TEDx San Antonio conference — Minds Wide Open. (Youc can catch my TEDx Talk on vision here.)
A handful of relevant positions/rexognitions include:
Business Made Simple Certified Coach
Forbes Communication Council member
50 Thought Leaders Over 50 — Brand Quarterly Magazine
Top 20 CMOs on Twitter
50 Most Influential CMO's and Marketing Leaders – Science of Digital Marketing
Thomson Reuters CMO Advisory Board — 2015-2018
SNHU Advisory Board, MS Marketing